The Commemorative Collection Is Now Available In Our Etsy Shop!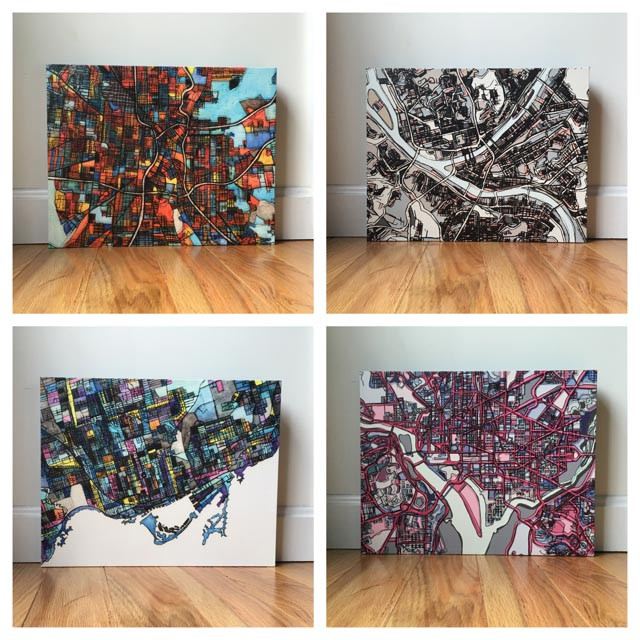 Three years ago, our Kickstarter campaign, " Location: Connecting People, Connecting Stories " was successfully funded to make maps of several American cities. Some of the locations included in this project were San Antonio, Pittsburgh, Toronto and Washington DC (as seen here).
The series of work that came about from this Kickstarter campaign is now known as the "Commemorative Collection". Inspired by my brother's life story, these pieces celebrate the life of my brother, who passed away unexpectedly. Each map in this collection represents a place that was an important milestone in my brother's story. My goal was to create the maps as a way to keep his stories alive, while at the same time invoking stories and memories for other people who spent time in these places.
Location is the thing that binds our experiences together- our own experiences from one place to the next, and our combined experiences, sharing space and time with each other.
Thank you to everyone who contributed to the Kickstarter campaign. There was a large number of people who contributed, which helped me to create the body of work you see here. Without their support, I probably would have not pushed myself to finish the series.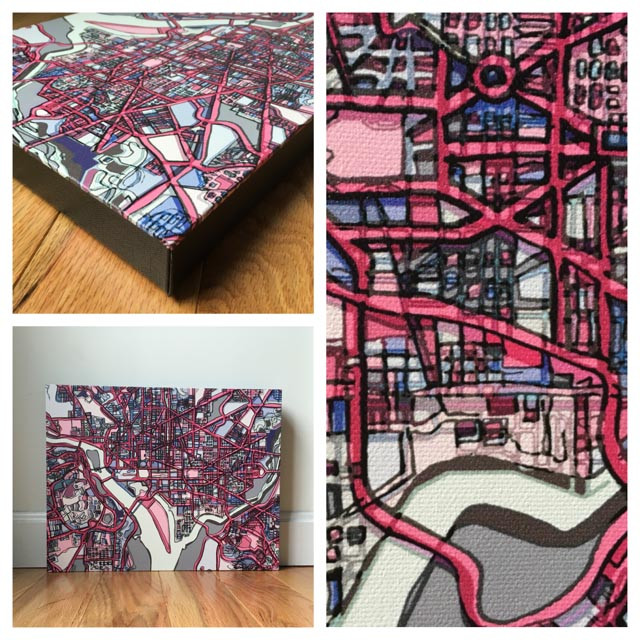 The backers of the project received their rewards earlier this year. Now, some of the works are available for sale in my Etsy shop. This lets other people enjoy the work, and allows for people who weren't able to contribute to the Kickstarter campaign several years back.
Please visit our Etsy shop to see the new items that are available.