Our Trip to the Midwest - Visiting Chicago & My Giant Map
Visiting My Giant Chicago Map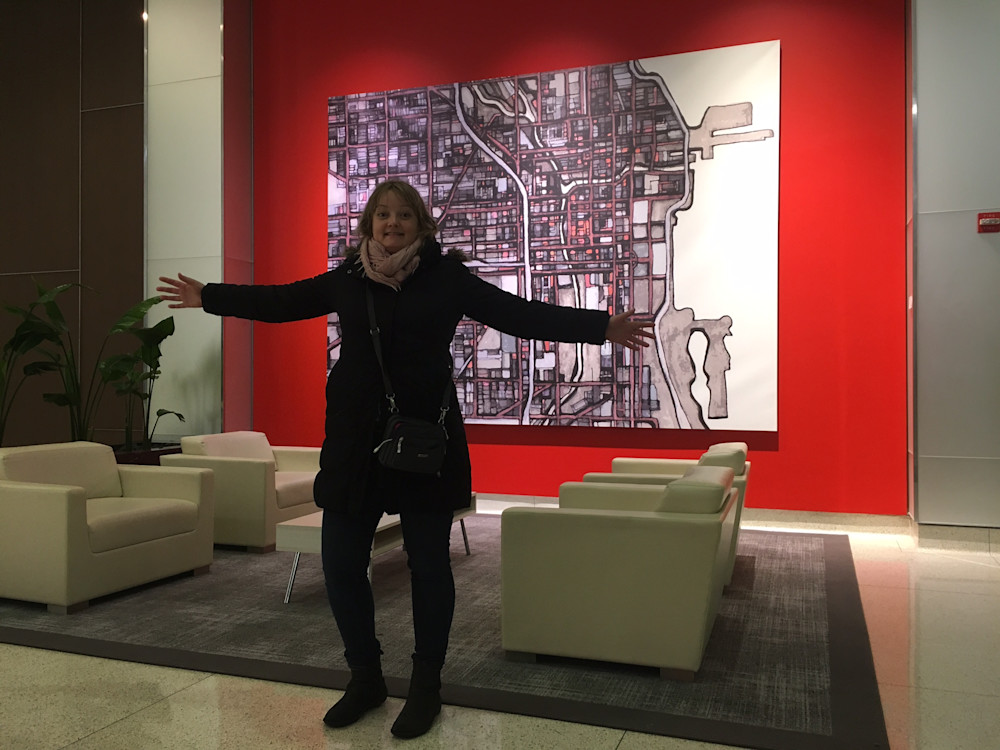 "Chicago"


Last spring, I was commissioned to create this giant (9x12 feet) piece showing the city of Chicago, more specifically the downtown area near "the loop".


The piece was set to go against this bright red wall, so the coloration had to be customized so that it matched the space. The client asked me to focus in on the area where the piece would be installed, so you can see a more concentrated red area towards the city center.That is the city block where the piece is installed.



The piece was installed last May, and is located at 200 West Monroe Street Chicago IL 60606

To kick off 2017, we traveled out to Chicago where we visited friends and had the opportunity to see the finalized piece in person. It was a great way to start off the year!

We offer smaller versions of this Chicago piece for sale on our website. It comes in a variety of sizes and can be made on paper, canvas or metal.