Jennifer Carland, Artist & Cartographer: As Featured In The Nice Niche Blog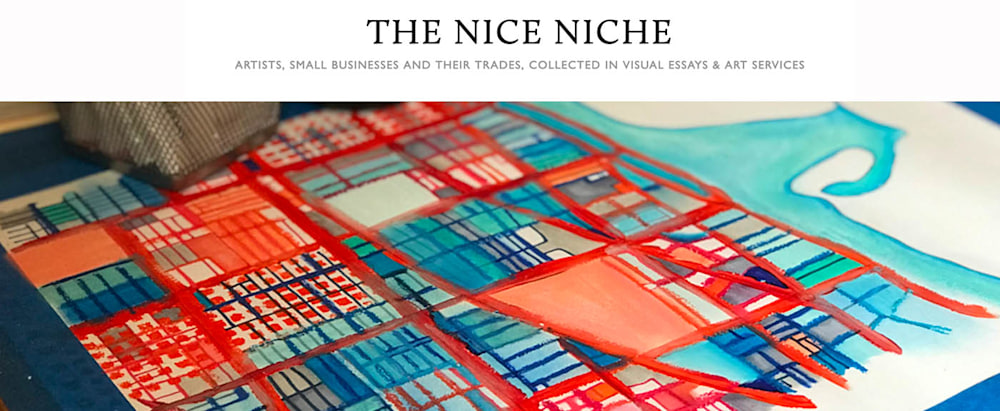 Hello, I have some exciting news to share. 😁
The Boston-based blog called The Nice Niche recently featured my work and story. Learn more about how I started out as an artist and what inspires me to create work based on city street maps.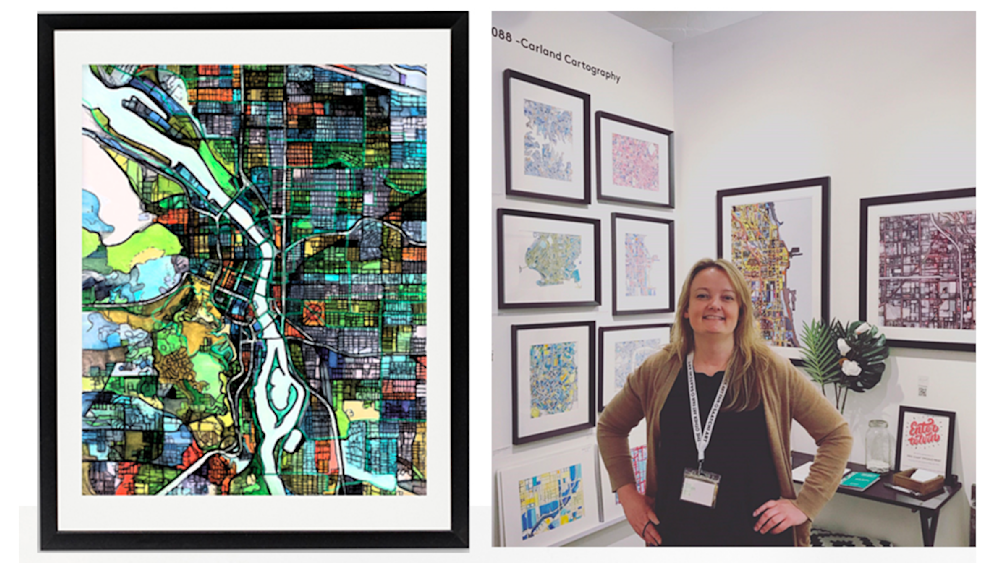 I create fine art prints of abstracted street maps. The artwork illustrates local neighborhoods as well as broad city views of various places in the world. To me, maps are not just tools- they hold "invisible" information; they contain stories and memories that were created by the people who lived and visited there.
Maps can invoke a sense of nostalgia, a feeling of belonging and an expression of self-identity. There is a psychological connection between identity and location— location is important. Our work is illustrated reminders of the places people identify with - such as the town where they lived as a child or the place where they met their significant other. Location is what binds our experiences together - our own experiences as we travel from one place to the next and our collective experience, as we share the physical world with one another.
Our prints can serve as reminders of the locations that make each person's life story special and different from anyone else's journey.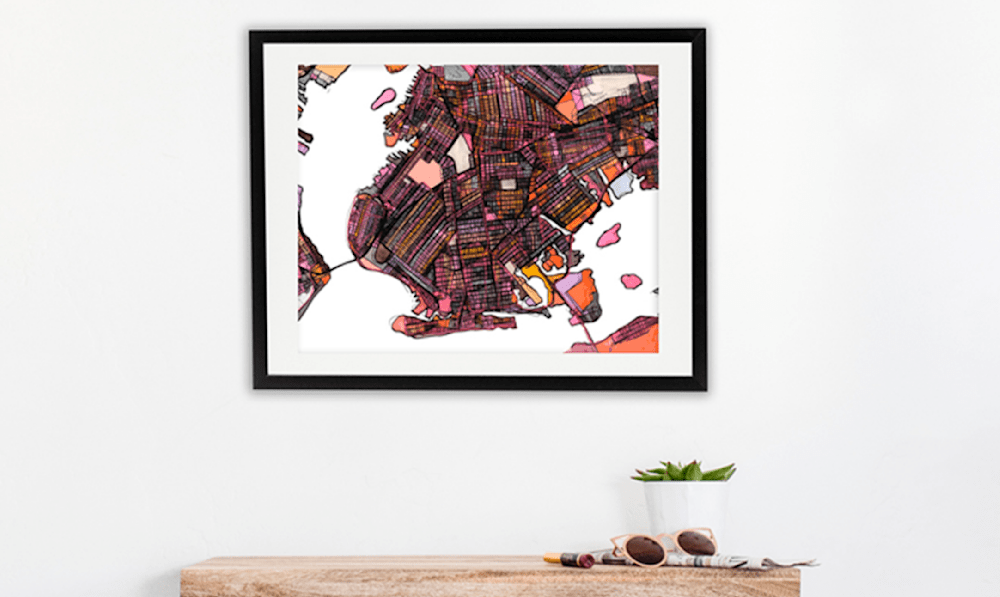 I have a B.F.A. (2003) and an M.F.A. (2007) in visual arts as well as a graduate certificate from the Department of Urban and Environmental Policy and Planning at Tufts University (2012). After finishing my MFA in the Great Recession and working for the US Census, I decided to go back to school for Urban Planning. My classes fueled my imagination and I began to draw the neighborhoods where I lived. It felt natural to combine my training as an artist with my interest in built environments.
I started Carland Cartography with my partner Remo back in 2012. Remo is a photographer who works in marketing. He has helped tremendously with the promotion and business strategy for Carland Cartography. Originally from South Africa, he has been traveling the world for years and his journey from Africa to America via Europe has been a big influence in my work. I find it interesting how our location on the globe shapes our identities. Location is important. People love to talk about where they grew up, where they have lived, where they have visited and where they want to go next.
Initially started as an Etsy shop, I started drawing Boston neighborhoods out of my small apartment and exhibiting in local artist markets. Since then, I have continued to develop my work by creating maps of several other cities. My work has grown with me as life has changed. After suffering the loss of my only sibling, I channeled my grief through my artwork as a form of therapy and my Kickstarter Campaign was successfully funded in 2013. This enabled me to complete the Commemorative Collection which tells the story of my brother's life. Since then, I have been contracted to design custom commission works for corporate environments, licensed my work to several companies producing merchandise with my images, exhibited and sold my work in several galleries and artist markets, developed several new product lines, and worked with Netflix set designers to have my work featured in the series Friends From College in 2017 and upcoming series Wonderland.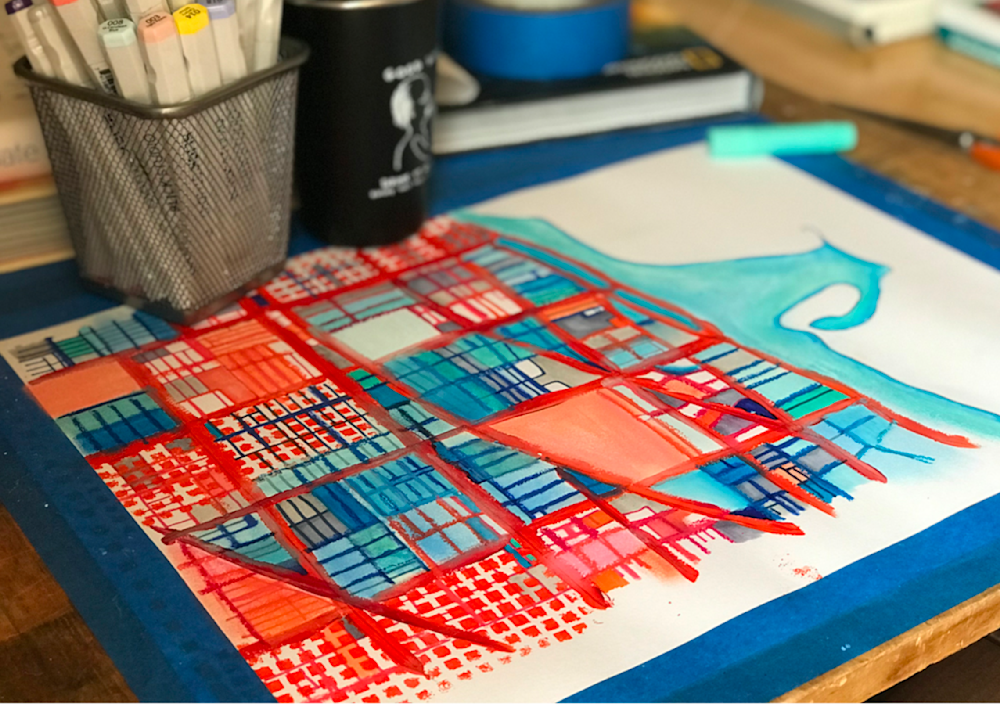 In 2018, we expanded our reach from New England to the Midwest. I am currently in the early stages of developing a new series, showing different Chicago neighborhoods. Look for that series to be released later this year.
Content in this post was taken from the original post found here