Dreaming of Warmer Places (In All This Snow!) - How About Texas???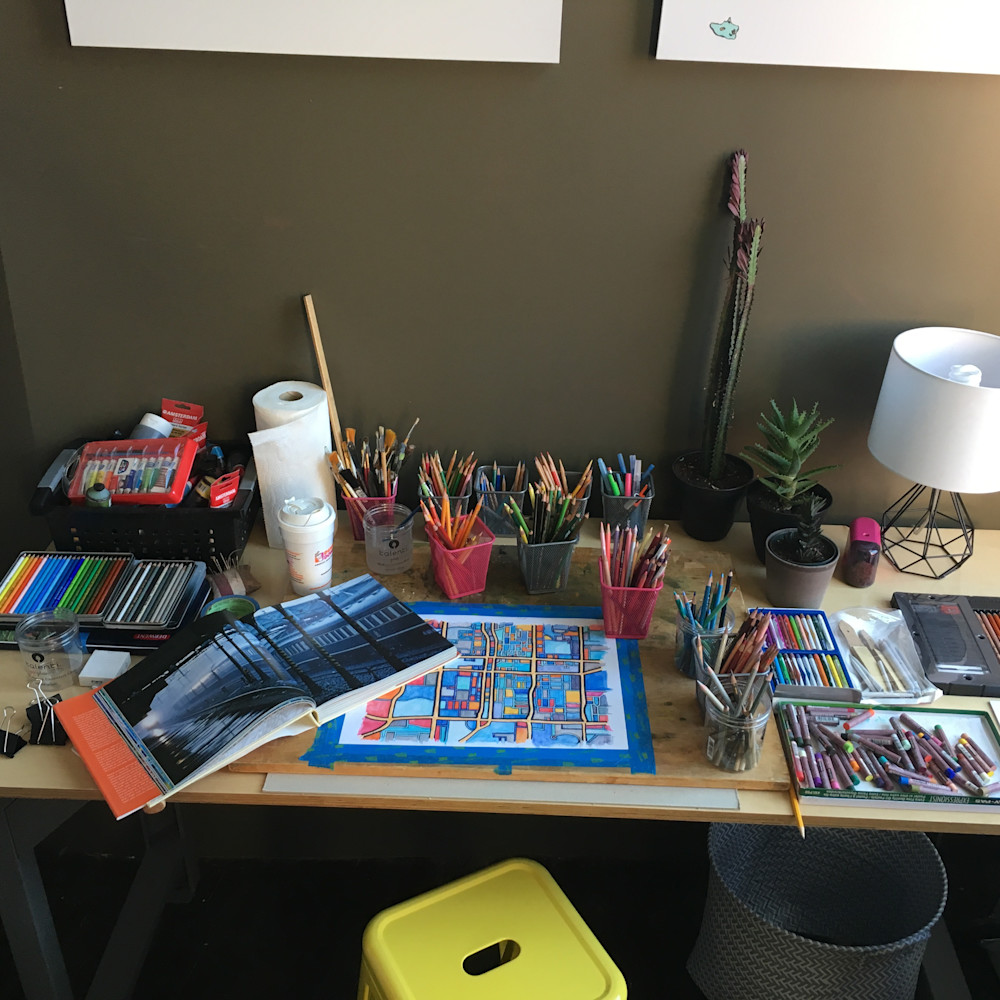 Here is an inside look into the making of one of my most recent pieces - an abstract map of Arlington Texas ( suburb of Dallas)
This past fall, I was commissioned to work on a custom order for a client in the Dallas area. They were looking for wall art for their business - and wanted a custom piece that showed the area around AT&T Stadium, which is where the Dallas Cowboys play. This area of Dallas is called Arlington Texas.
If you are familiar with this area, this piece shows the Northern section of Arlington, in between the University of Texas at Arlington (at the bottom) and Rt. 30. (at the top). AT&T Stadium is in the top right of the image.
The client wanted something in bright bold colors, using a lot of blue and orange.  This was great because I personally     love using those colors.
It was exciting working on this piece - I don't know much about the Dallas area (I've only been to the airport there, which is large and a little confusing), so it was fun to investigate a new place. 
It's good to learn about new places, and it's always rewarding to work on a custom order for someone. Next steps, visit Texas so I can see it in person! 

Thanks for reading! 
If you want to purchase a print of this piece, visit here.