This past spring, 2 of my Chicago pieces were chosen to be featured in the building lobby of One North State Street. Located in the heart of downtown Chicago, these pieces were chosen to be alongside a few other artists' work celebrating the beauty of Chicago.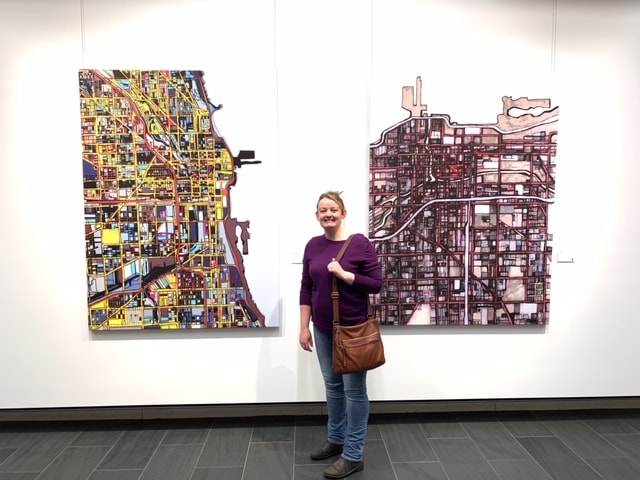 I was able to go visit the pieces and was delighted that they are in the main lobby of the building, so that anyone who is walking by is able to enjoy them. I really like these public installations because it is a way to reach more people. This way, even if someone isn't able to afford to buy a piece for their home, they can see it on their daily commute or lunchtime walk. Being able to reach people is important for me as an artist because I want to invite the viewer to look at the world in a new way.
The two pieces that are installed are both broad-perspective views of Chicago.
---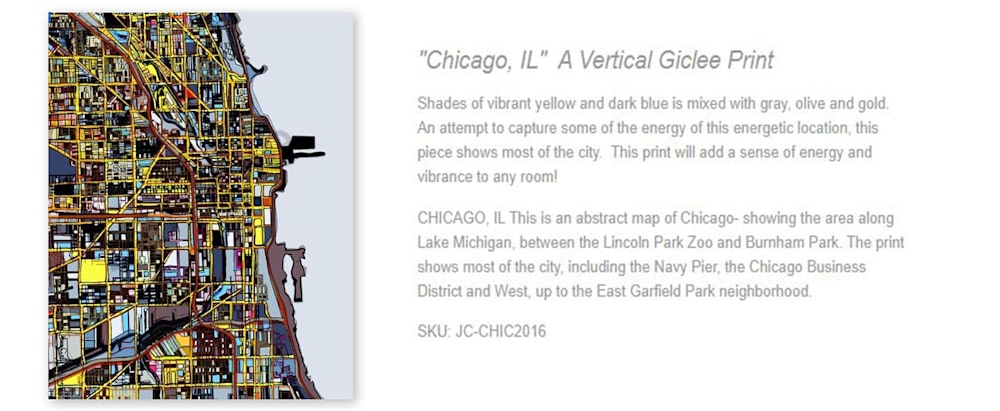 The first one, which was created as part of the Commemorative Collection, is a vertically-oriented piece that shows the neighborhoods on the South Side of the city, with Navy Pier being the most Northern point. The color palette for this piece was selected from a photograph. I remember seeing a photo of Chicago, with a long line of cars on the freeway – with the red and yellow lights from the cars, reflecting off of the dark pavement and the deep ink-colored sky.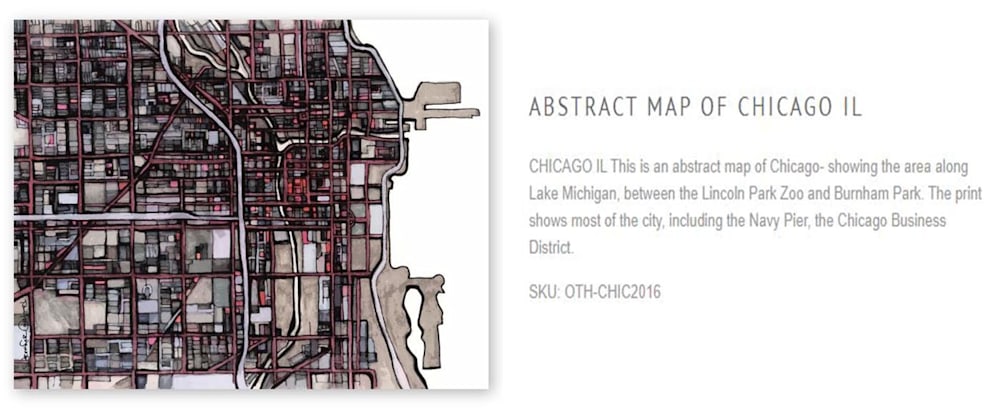 The second one, which was created as a commission, is a horizontally-oriented piece (that is hung vertically in this space) which shows most of the downtown and some of the west loop and west suburbs. It is done in a soft pastel color palette and has more of a watercolor effect.

If you want to see them yourself, they are installed in the lobby of One North State Street in downtown Chicago, next to the TJ Maxx.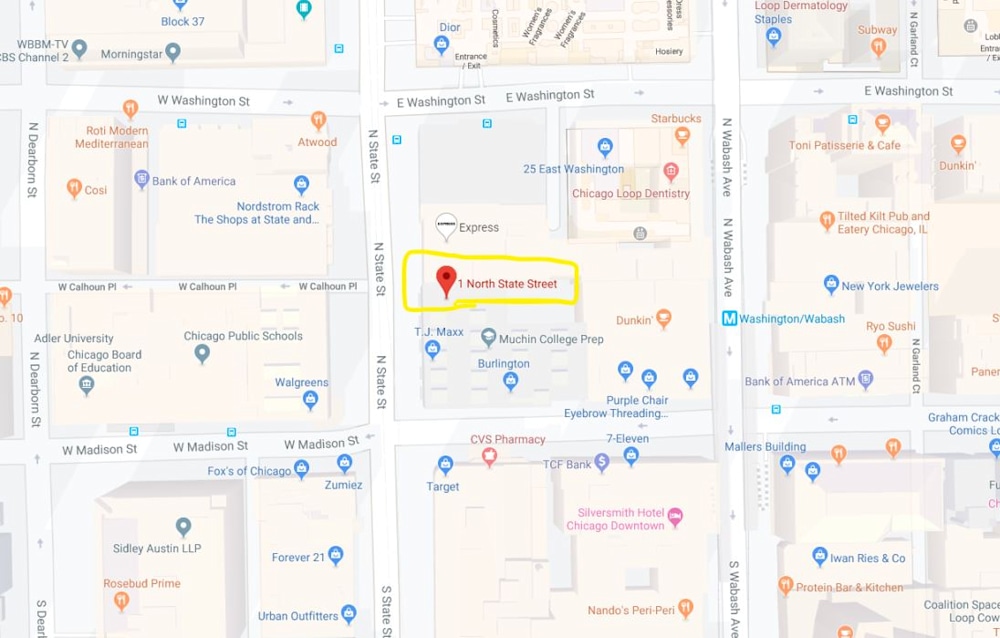 Special thanks to TurningArt  for helping make this opportunity possible!