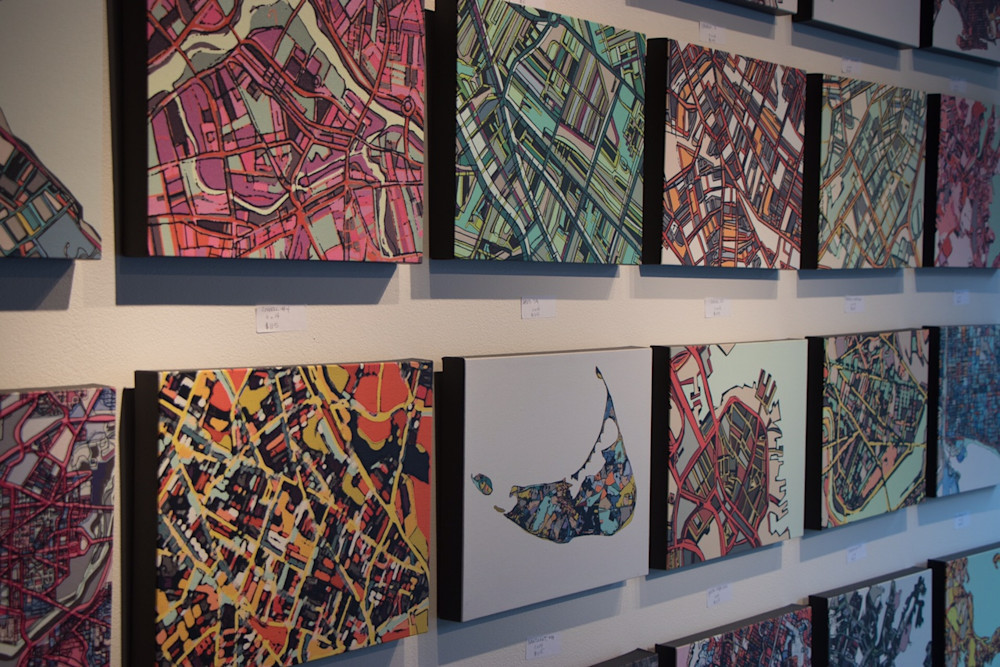 YAY Summer! (Finally)

We love the heat and we also love all the exciting things that are happening this month - including our solo show at unchARTed gallery (which will be up through the Lowell Folk Festival) and the annual ArtBeat Festival in Davis Square.
We currently have a selection of work from 2012-2017 on display at unchARTed Gallery in Lowell MA. This is a solo show and features pieces from most of our collections. We are really excited about being able to show here, because not only is this the coolest gallery in Lowell - it also has the best pizza in town (no joke- wood fired pizza+beer+art=happiness). The show is up through the end of the month, but please stop by on July 22 from 5-8pm for our reception.

We are also very honored to be invited back to the annual ArtBeat festival, which happens every July in the fabulous Davis Square in Somerville MA. This is hands-down one of the best festivals of the year! So, don't miss it!